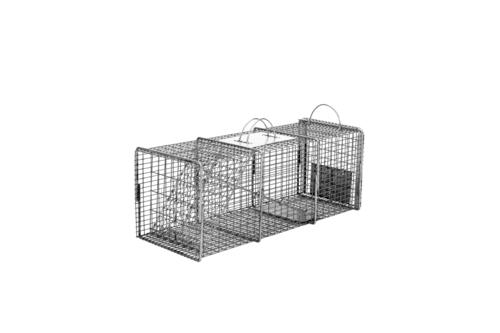 Tomahawk Professional Series One Trap Door & Easy Release Door 16x5x5 Rat trap

These Heavy Duty Professional Series Live Animal Traps by Tomahawk are strong, durable and effective. Made from 1/2″ x 1 wire mesh throughout the trap. Featuring the "Easy Release Door", which provides for the safest and easiest way to release a trapped animal.
You can easily remove the easy release door by unsnapping the latch which holds it and lifting up on the attached handle. This will make it easier to bait the trap from the back without fear of setting off the trap.