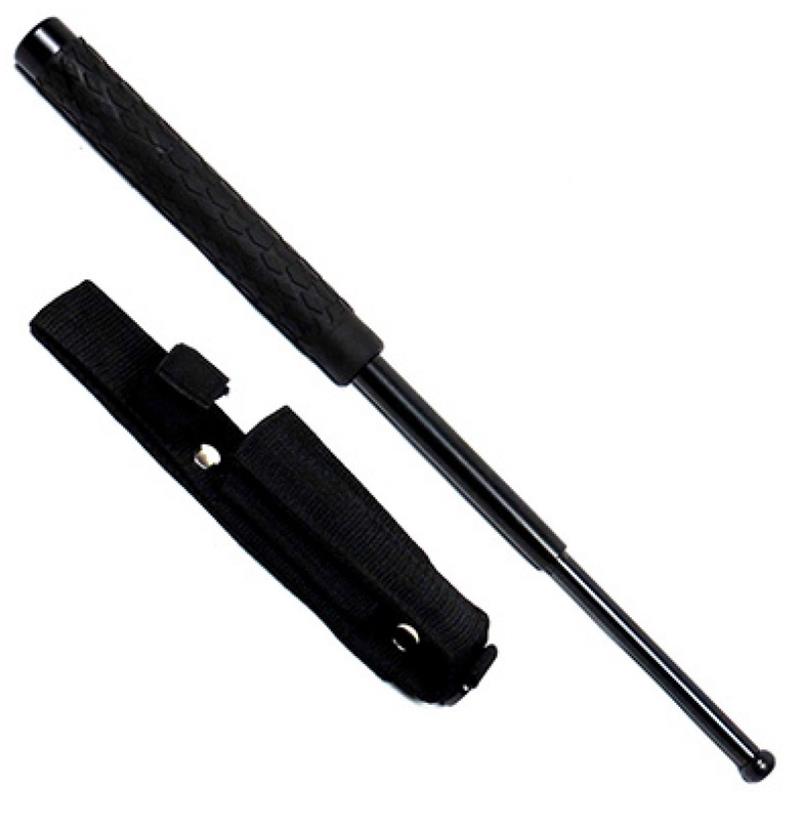 Bite Stick Baton 21" Expands & Collapses
$60.00
An effective dog attack deterrent. Ready to deploy to keep an attacking dog at bay. Simply flick it open in the dog's direction to take 'alpha wolf' control of the situation. 21″ and 26″ long deployed. Comes with a limited lifetime warranty and a nylon holster.
Also available as an accessory to the Bite Stick is a pointed glass breaker that easily screws onto the Bite Stick.
Please check your Department's Regulations to determine if you need police tactical baton training to carry.